AIRSOFT PALOOZA 2023 HOUSTON TEXAS
Evike Outpost Houston Texas
May 20th 2023, Saturday - 9am-5pm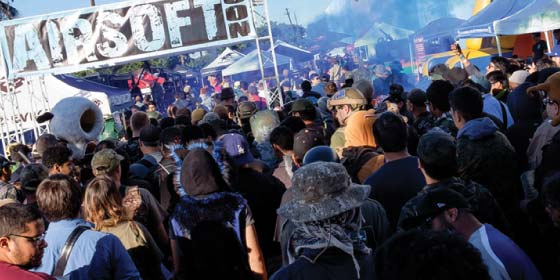 Huge Store Sale
Sale to be announced. Follow our social media pages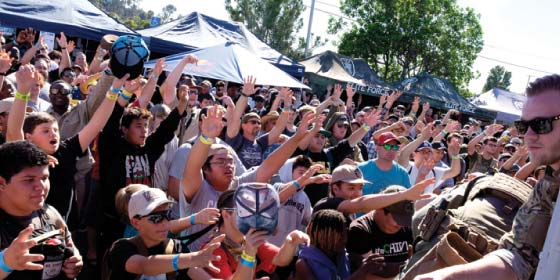 Giant Airsoft Raffle
Raffle will start at 3pm at the event stage. You will be issued a wristband which will be your raffle ticket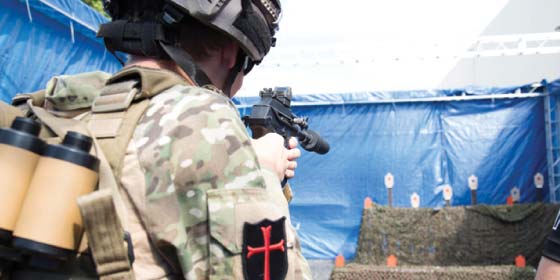 Shooting Competition
Hosted inside the store by KWA
Exhibitors
Meet all of your favorite manufacturers!
Celebrity Meet & Greet
Meet your favorite airsoft celebrities!
Food Trucks
Feed that hungry belly to keep your Airsoft Palooza experience going!
Airsoft Palooza Recaps
AIRSOFT PALOOZA Info & FAQs
What is the SACK O' PALOOZA?
Is there a fee for AIRSOFT PALOOZA?
No, AIRSOFT PALOOZA is free for attendees! Come have fun.
When is AIRSOFT PALOOZA?
Saturday, May 20th 2023 from 9am - 5pm.
What is AIRSOFT PALOOZA?
High Ground Airsoft, the biggest indoor Airsoft field in Houston celebrated Evike Outpost Houston's Grand Opening event in 2018 and launched AIRSOFT PALOOZA!
Do you have to be 18 to attend?
No, but you will need an adult to sign the waiver at time of entrance to the event. You should also be accompanied by a parent or guardian at all times.
Will there be a line?
Yes, we anticipate 600-800 attendees. Please plan for a couple hours for the event.
Where can I park?
There will be plenty of parking inside the shopping center.
What should I wear to AIRSOFT PALOOZA?
If you are playing, dress ready to play. It may be warm so we encourage you to check the weather beforehand so you can dress appropriately for the weather. Reminder: All airsoft guns must be in gun cases or bags and may not be brandished.
Please review all High Ground Airsoft field rules as well.
What are the field rules for High Ground?
Due to high traffic on the day of the event, there is a limit of ONLY ONE BAG per person. Space will be very limited, thank you for your understanding!
FPS requirement: 350 max. All guns must be chronoed.
More rules can be found on the High Ground Airsoft website: http://www.highgroundairsoft.com/airsoft-rules/
Will there be an area for parents to wait?
Yes, we will have a parent lounge inside the field. Space may be limited.
More Questions? Don't hesitate to ask!