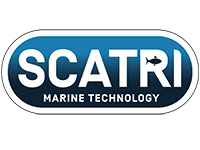 Scatri Simfish
Your passion deserves the best!
Scatri makes the world's highest quality, most durable, strongest and most realistic fishing simulator. Designed by one of France's most successful business operator and engineer, with a vision to train his children the skill of fishing, SCATRI professional angling simulators meets true amateurs, professional, tackle shop operators, and brand owners requirements in fishing. Scatri features superb realism, versatility, efficiency, and robustness.
Have fun, train and test gears all year round against fish from fresh to salt with Scatri!
All Scatri SIMFISH products carry a 1-year Manufacturer Warranty. In addition, Scatri France and Evike.com will offer support on parts or repairs needed.
Displaying 1 to 9 (of 9 products)
1
Displaying 1 to 9 (of 9 products)
1